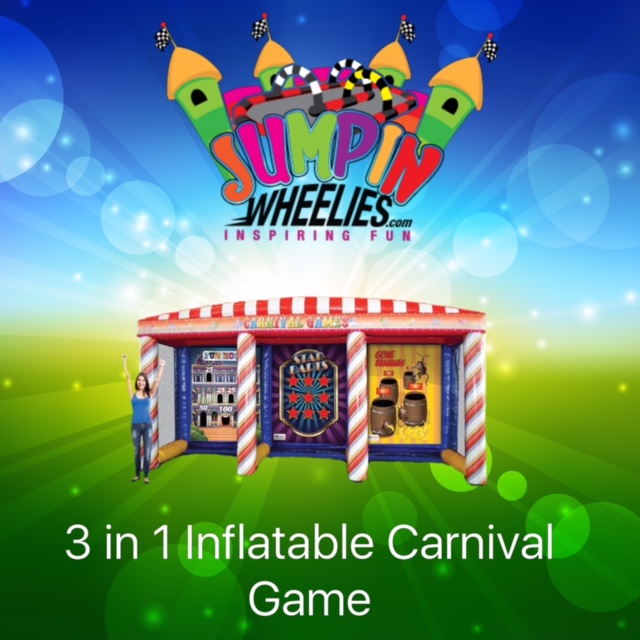 Bring the Carnival to your house or event by adding this awesome inflatable game! With three areas of focus, this unit is fun for all ages! Test out your throwing skills with this 3 in 1 carnival creation that will bring all of your guests together!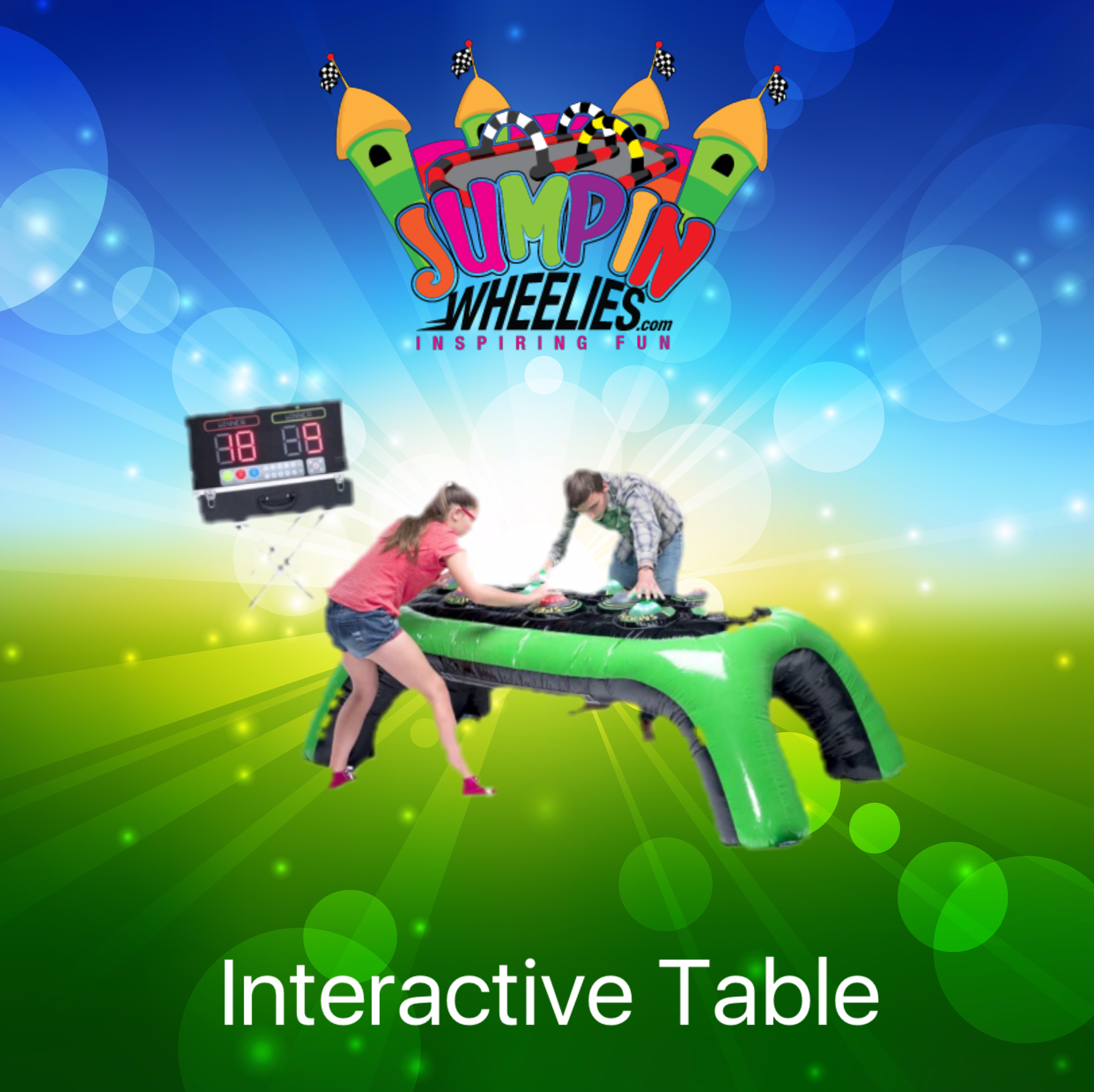 Do you have the competitive beast inside you?
The goal of this game is to beat your partner in the number of lighted domes that are touched. As time ticks down you can see the points add up on the game board. But remember, you want to beat your opponent in a race to have the highest number in the end.

Do you have the speed and agility it takes to arise victorious in this incredible interactive table game?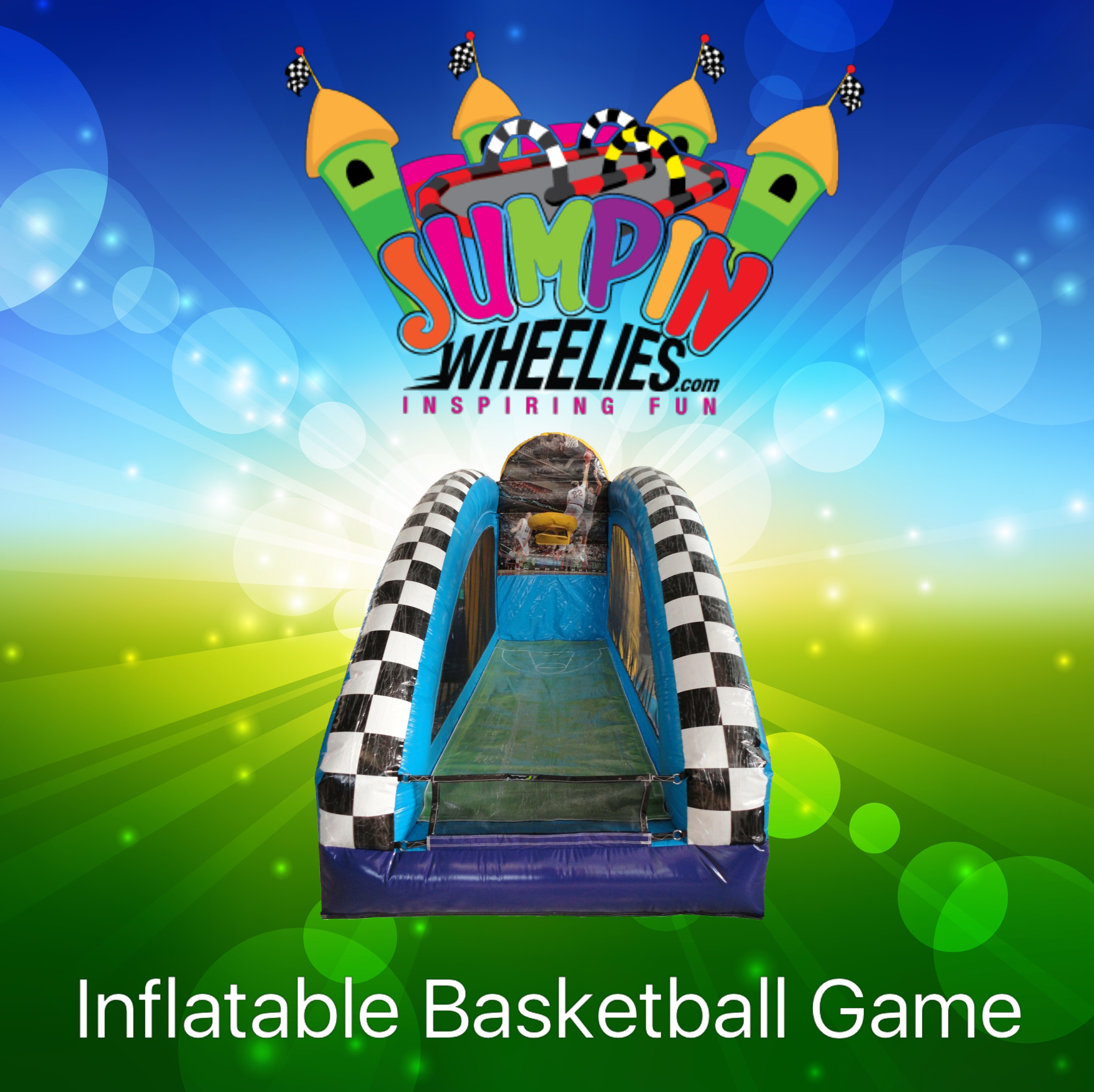 Do you have the skill of a pro basketball free-thrower?

Are you ready to test that theory?

With our inflatable basketball game, the hoops have never been so easy to set-up! So challenge yourself with friends and family in your quest to see who's the best free-thrower in your group.

This one piece inflatable unit is great for any event.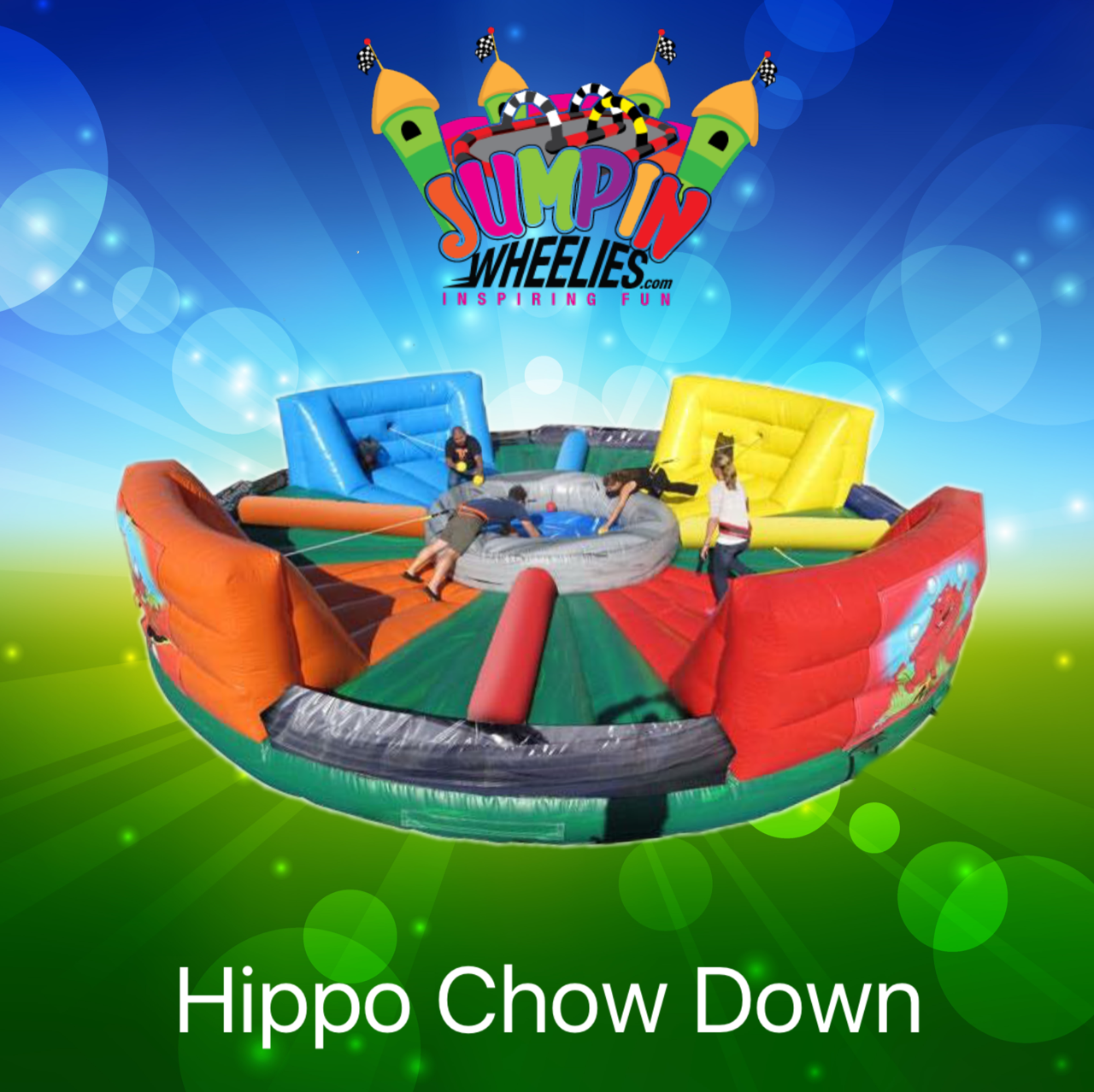 Do you like the game Hungry Hungry Hippo?
The inflatable Hippo Chow Down is just like the live version of that game! The goal is to retrieve the most amount of balls from the center of the game and place them in the bag of your color coated area. But hurry, because you are also racing against time! This game is sure to bring joy to even the most competitive of people!.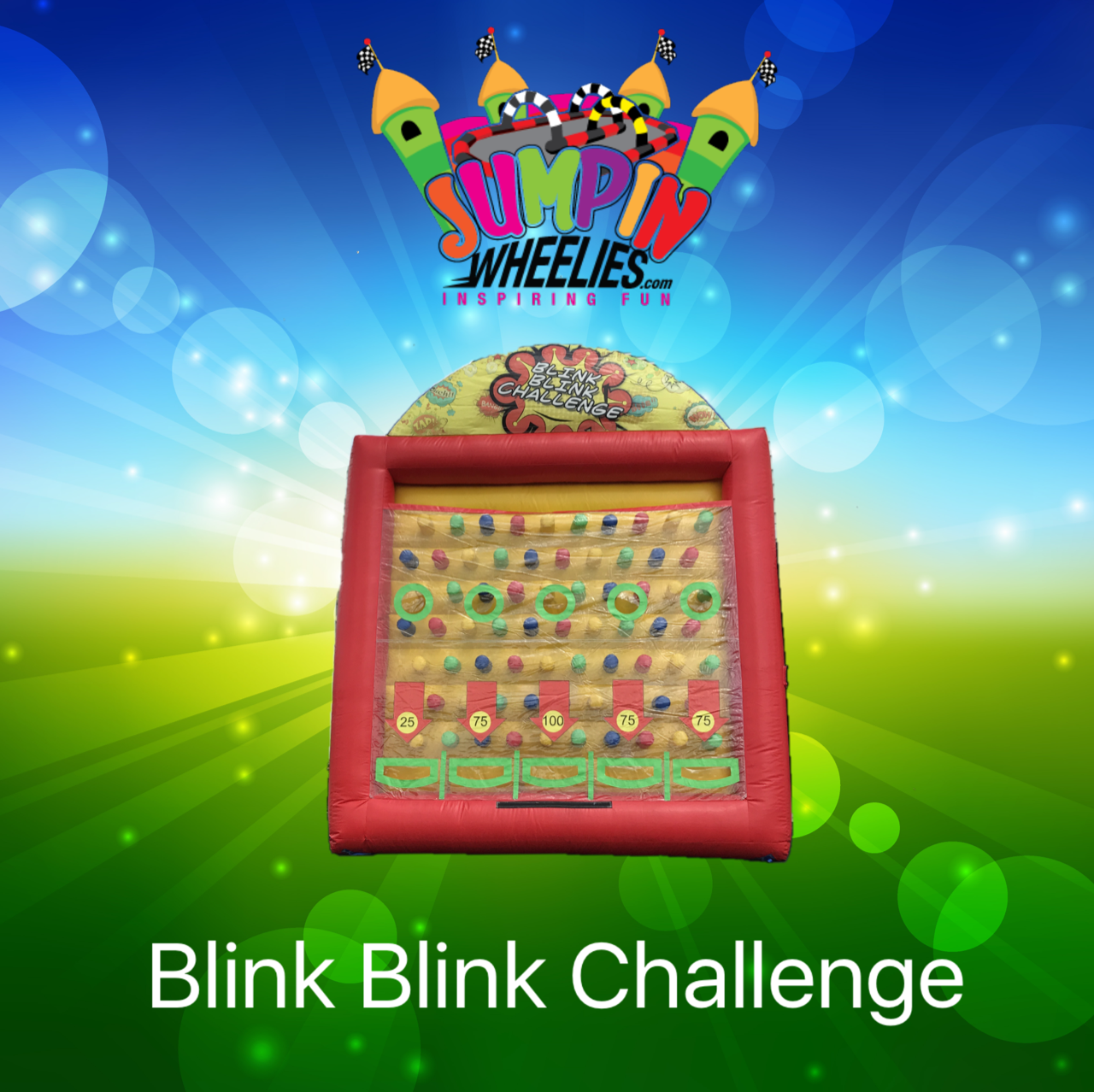 Similar to the famously popular original game Plinko, Blink Blink is a inflatable unit that has light up balls that enhance the excitement for every player! What will your score be? Find out when you play this game at your next event!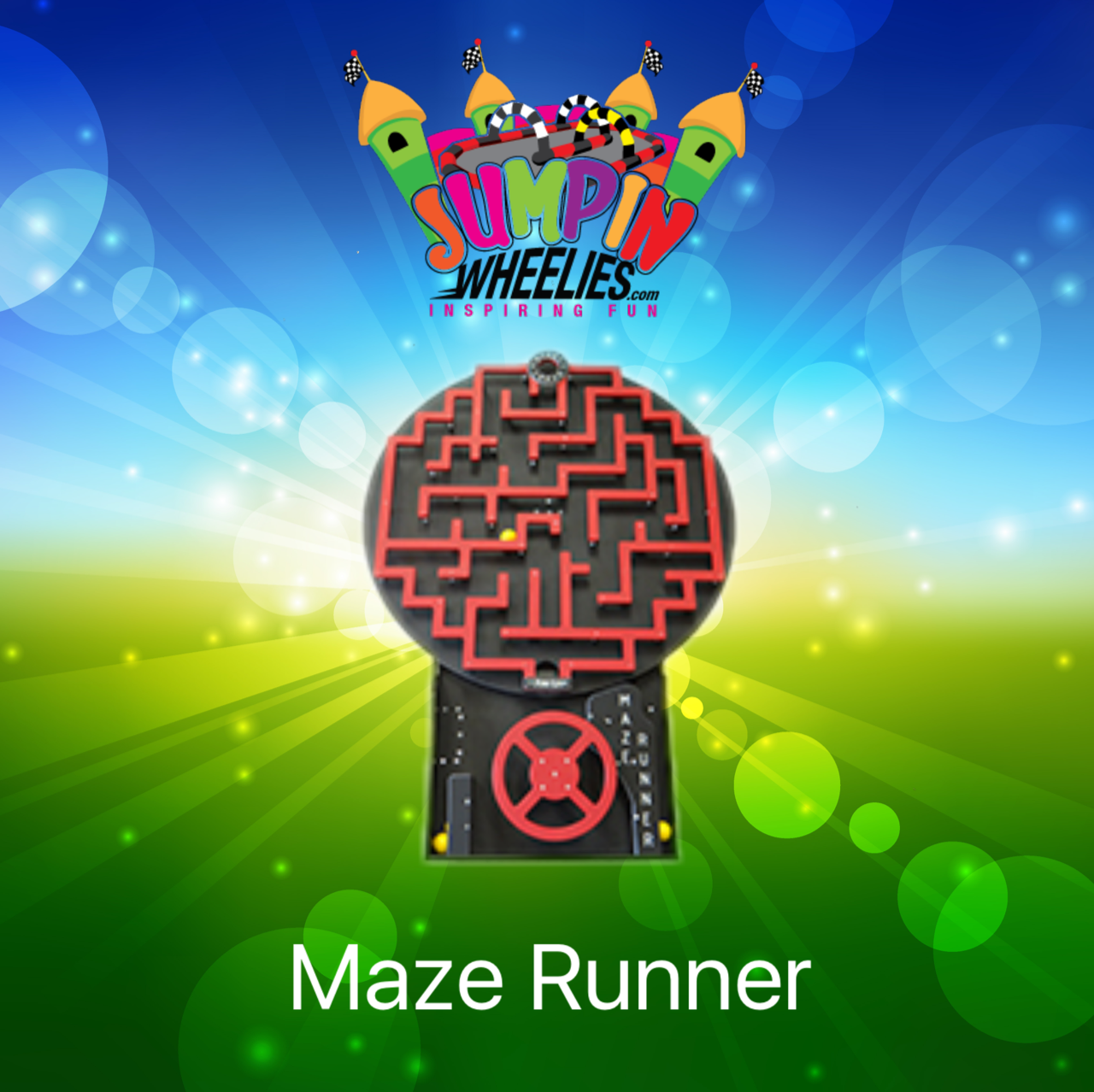 Are patience and strategy a part of you?
Then check out Maze Runner!
This stand up table top unit's goal is to get the yellow ball through the maze using the steering wheel. As the wheel moves the maze follows. Don't get caught in a dead end or miss a turn because this game is not as simple as it seems!

Do you have what it takes to get to the finish line?